Welcome to the very last stop on the Young Crafters Unite blog hop. Oh, what a trip it's been! I hope you've enjoyed seeing all of the wonderful creations by our lovely, young bloggers.
If you're not sure what this blog hop is about or what you've stumbled upon, you can go here to the main blog hop website. You should be coming here from Amanda's blog. I'm here to finish of the blog with a big THANK YOU to all who have participated in any way. Thank you so much for making this all possible. So this card sentiment is really meant for you :)
I used my favorite color, fuchsia with a couple of my favorite stamp companies, Lawn Fawn and Hero Arts. You can't go wrong with that combination.
Here's the video for today. I hope you enjoy it! It's a fairly straightforward card, but I wanted to make a video for your viewing pleasure.
Watch Here | Watch on YouTube | Watch in HD | Subscribe to My Channel
So what makes me a young crafter? Well, I'm twenty-one. :) I'm not a typical 21-year-old by most standards being that I craft often and spend a lot of my free time making videos and writing up blog posts. I love that all of us crafters feel young in some way. Crafting is relaxing and makes me feel so carefree… just like I'm a little kid again every time. I love how these feeling bring us all together as a community.
Make sure to leave a comment on this post for a change to win one of the awesome prizes from our sponsors. Also, check out our sponsors by clicking on these badges. They all are awesome!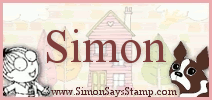 Since this is the last stop on the hop, I recommend going over to the main blog hop page and leaving a comment over there. You get and entry for the giveaways by leaving a comment there, too. Thank you so much for joining Marie and I on this wonderful adventure. You rock!
Love,
Britta