Hey there! Just wanted to stop by super quickly to share a deal that's only happening today on Amazon. It's their Prime Membership celebration day, and I LOVE being an Amazon Prime member (I've been one for almost 4 years), and think some of the deals are really awesome. They have flash deals that go up throughout the day that you can see here, but there are also some really cool ones that are available for a longer period of time. I've listed some of my favorites below!
***Note that because I live in Minnesota, I do not get affiliate commissions on Amazon sales (it's a legislation thing). I would still never link you to anything I don't love or recommend, but just know that this post comes from me just sincerely showing you some cool stuff. :)
Fitbit Charge HR – regular price at about $150, but you get a $25 amazon gift card with purchase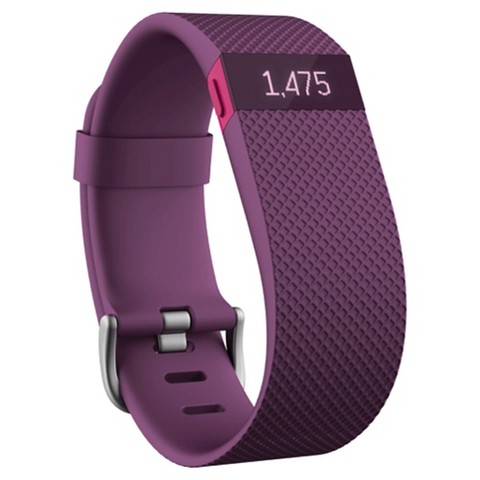 I have this one in Plum, and I love it SO MUCH. Seriously, it's absolutely worth it at full price, and I would buy it again in a heartbeat. (See what I did there? Ha.) I had the Fitbit Force before it was recalled, and as soon as the HR came out, I saved up the money to get one. It has such a positive influence on my drive to move more, be more active and drink more water. I can't say that it's helped me lose ALL of the weight I've lost over the past year and a half (I've lost about 40 pounds of college weight), but it has had a significant impact on my drive to be more healthy, and that's always a good thing. By the way, I've also had several encounters (first-hand and through friends) with AWESOME customer service from Fitbit, and they really stand behind their products. I like buying things from companies like that.
RubberMaid 42-piece Easy-Find Lid Storage Set – List: $24.99 Sale $14.99
This is the only plastic containers we use in my house because the lids are SO EASY to store, and all the similar sizes stack together. I have found that they're not the greatest for heating up sauces in (the plastic tends to get cloudy around the top of the liquid), but they're so awesome for storage that my parents give me a set pretty much every year for Christmas. Ha!
$30 off the Kindle (and $60 off the Fire HD)
If I were to buy a reader, it would be this one. It's super simple, and it has that paper-like quality that I really enjoy in books. I don't like reading on my iPad because screen time tends to bring on headaches for me, so this is an awesome way to go. My grandma has this version, and he LOVES it. My mom has so much fun showing him new things to do with it every times he comes to visit.
Get a $10 Amazon Gift Card with a 3-Pack Gift Card purchase ($15, $25+ denominations)
I don't know about you, but I am always wanting extra little tokens of appreciation to give to friends and family members. This is a good deal on a gift card, so you can stock up for all of those fall birthdays coming up soon! For $45, you get a $10 credit to your account. That's awesome! (And I won't tell anyone if you gift your gift cards to yourself. ;))
So Happy Prime Day, and I hope you scoop up a few deals for yourself. I myself am a crazy person who got up at 2 AM to pick up a new yoga towel, workout shorts, workout pants, a new stock of Steripods and MLB The Show for Jake (not sure if he will remember that I asked him if he wanted it for that price, but we'll figure that out later. Haha!).
Thanks for stopping by. Happy shopping! Please do share what you picked up if you shopped #amazonprimeday in the comments below!
Love,
Britta